2021 Taiwan Excellence Award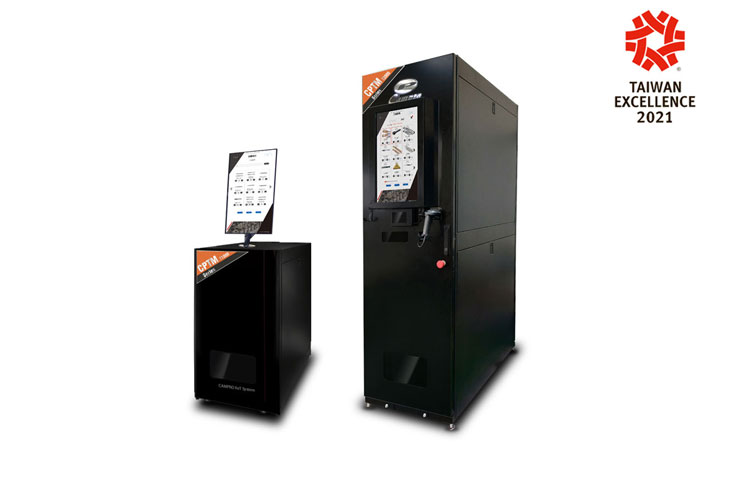 2020-11-25
Cutting Tools Management System
T Series offers a path of Manufacturing Digital Transformation to provide production and inventory management, reduce 90% human error and manufacturing costs, improve quality. Easy access with 6 functions: Easy Replenish, Active Remind Prompt, Analysis, 24/7 Service, Tool Recycling, and Accurate Inventory.
Inspire from basic vending machines with auto. storage implants the intelligent management system to raise its value. Build ICT equipment on cabinets and designs software and database to provide interfaces of usage and management. Screw driven system designed and 3 sensors on each layer perform accurate records. Withdraw via authorized accounts, work orders, and machine ID to get exact cutting tools and support ERP and MES system to manage inventory and production-related costs.
Available to expand cabinets to have more 100 cabinets and place more than 6 thousands items, feeding: 2 seconds (±0.5), overall supplying: 10 seconds. Support ID login, Account login, and barcode login.
Video
ABOUT US
Research and design center in Taiwan, cross-trait synchronous manufacturing and production. Dedicates provide high-quality machine to customer. "Innovate, Quality, Service, Sincerity, Teamwork and Technology" are key advantages of CAMPRO.