【TOPIC】Campro Machinery - The Pioneer of Intelligent Mechanical Technology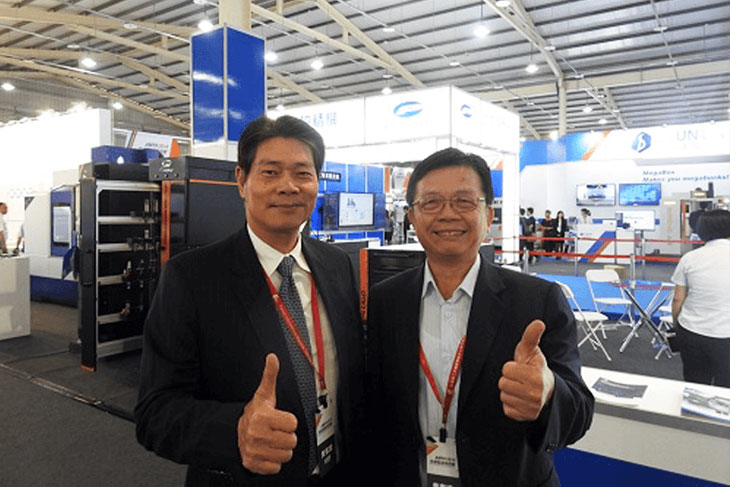 2020-06-18
Kenny Tsai/ Chairman of Campro Precision Machinery and Hsu, Chang-Fa/ Chairman of JIUH-YEH Precision Machinery
2020/06/18 Commercial Times
Kenny Tsai has an insight into the revival of university and industry cooperation, he leads the way with the creation of CAMPRO TOOLING MANAGEMENT SYSTEM(CTMS) and honored with two awards in Taiwan Machine Tools Industry Award 2019 for Excellence In Research and Innovation. Under the epidemic situation of COVID-19, it enhances the CTMS, IIoT, AI smart machines and driving the growth of 5G Industrial IOT market to output CNC machines and smart manufacturing products. This is considered as the pioneer of intelligent manufacturing in the machine tools industry, and has won praises from peers and customers.
In the 5G era, the CTMS can not only provide various types of materials management and keep track of daily use, but also provide comprehensive and effective management for system functions on tools. Linking to collect the usage of each machine, analyzing to know the machine conditions and using CTMS to connect IIoT, it is able to achieve digital factory with 24/7 machine monitoring and real-time alerts.
With the concept of vending machines, no one is stationed in workshop 24 hours a day and still can satisfy the customer needs sufficiently.
ABOUT US
Research and design center in Taiwan, cross-trait synchronous manufacturing and production. Dedicates provide high-quality machine to customer. "Innovate, Quality, Service, Sincerity, Teamwork and Technology" are key advantages of CAMPRO.