【TOPIC】The integration of AI and 5G Leads to Unlimited Possibilities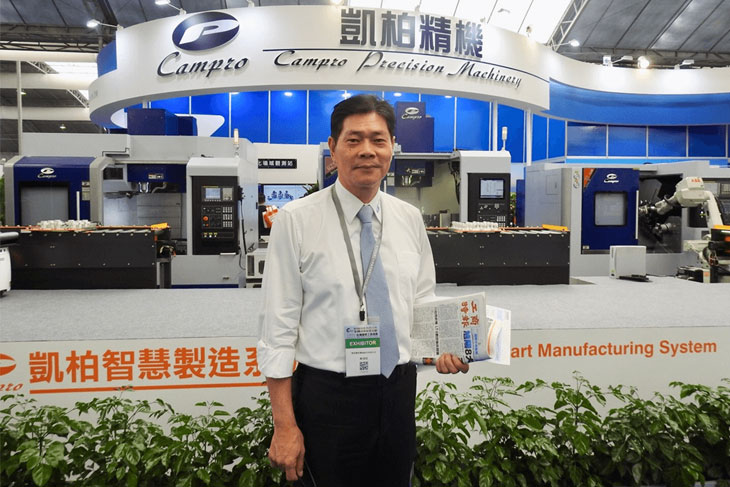 2020-07-27
The integration of AI and 5G Leads to Unlimited Possibilities - By Kenny Tsai/ Chairman of Campro Precision Machinery.
2020/07/27 Commercial Times
Campro continues to lunch high-end CNC machine tools and smart manufacturing products hi-tech, high-quality and high-CP-ratio machine tools and intelligent products solving the difficulties and challenges. CAMPRO TOOLING MANAGEMENT SYSTEM has been announced in 2018 to help customers to manage tools and tool holder which is always the pain for CNC equipments processing managers. Easy replenishing, active remind prompt, analysis, 24/7 service, tool recycling and accurate inventory are the main concept. CNC manufacturers can easily manage business reports and especially under the zero-touch process during COVID-19 outbreak with CAMPRO TOOLS MANAGEMENT SYSTEM.
ABOUT US
Research and design center in Taiwan, cross-trait synchronous manufacturing and production. Dedicates provide high-quality machine to customer. "Innovate, Quality, Service, Sincerity, Teamwork and Technology" are key advantages of CAMPRO.