The integration of AI and 5G industry chain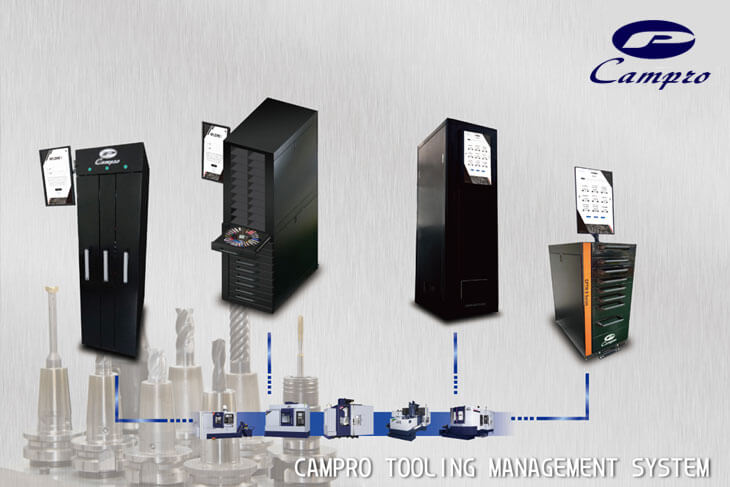 2020-05-21
The integration of AI and 5G Leads to Unlimited Possibilities
2020/5/21 Economy Daily News (Taiwan)
Campro Machinery always insists the best quality on developing each kind of machine tools, such as Vertical Machining Center, Horizontal Machining Center, Double Column, 5 Axis, CNC Lathe, Vertical Lathe and Turning & Milling since establishment in 2003. Now Campro Machinery continues to lunch high-end CNC machine tools and smart manufacturing products hi-tech, high-quality and good value products.
There are more and more Campro range of intelligent storage cabinets lunched since CAMPRO TOOLING MANAGEMENT SYSTEM has been announced in 2018, such as cutting tools type, tool holder type, compartment type, disk type, drawer type and recycling type. How to manage tools and tool holder is always the pain for shop floor managers. Campro machinery visited many mechanical workshop and collected lots of information from surveys since IIoT has been released. The situations below are what business operators are facing now and need solutions urgently.
Machine downtime - Operators can find cutting tools and tool holders easily and correctly and no more machine downtime due to missing tools with CAMPRO TOOLS MANAGEMENT SYSTEM.
Time wasting - It's easy to lose track of who has what item, when it is last used and especially the condition that it is returned in. The rapid increase in costs occurs due to those time wasting.
Defective products – Tools changing may lead to failure while forgot to adjust parameters.
Improper inventory management – Operators may pick up wrong quantity of tools and unfortunately register for wrong quantity of tools; those may cause incorrect stock in system.
Insufficient tools - The operators can't get tools during night shifts because registration is off.
From perspective of CNC manufacturers, CAMPRO TOOLS MANAGEMENT SYSTEM is the best partner of the 5G industry chain and the IoT because it meets the customers' CNC machining requirements, the development of intelligent machine and builds intelligent machinery knowledge base via AI. The solution to assist customers to solve the above 5 situations is easy replenishing, active remind prompt, analysis, 24/7 service, tool recycling and accurate inventory. CNC manufacturers can easily manage business reports and especially under the zero-touch process during COVID-19 outbreak with CAMPRO TOOLS MANAGEMENT SYSTEM.
ABOUT US
Research and design center in Taiwan, cross-trait synchronous manufacturing and production. Dedicates provide high-quality machine to customer. "Innovate, Quality, Service, Sincerity, Teamwork and Technology" are key advantages of CAMPRO.