Campro IIoT Supports MTConnect® Protocol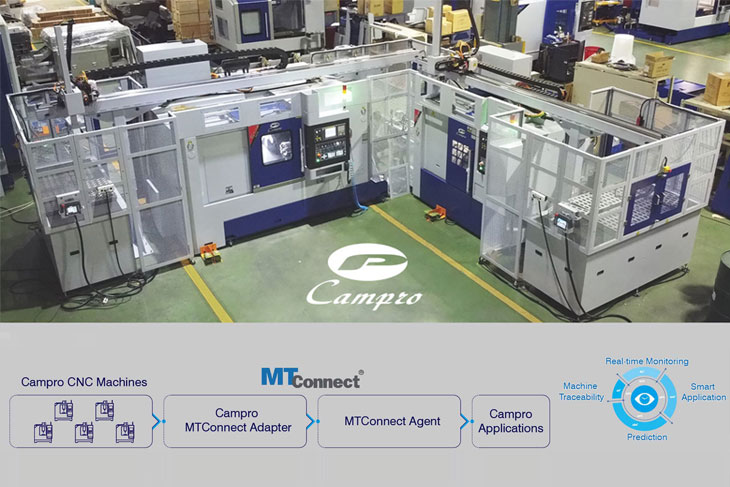 2020-08-17
Campro IIoT Supports MTConnect® Protocol To Join Digital Factory Seamlessly
How can the manager orchestrate the operation precisely when facing so many versatile machine tools in the shop-floor?
Now CAMPRO's IIoT technology is on the same page of data streaming standards with those most famous machine tool brands in the world. MTConnect® is a free communication protocol between machines and software from different suppliers. With the features of Plug and Play networking platform, CAMPRO Machines can easily fit into any major shop floor manufacturing management applications seamlessly, such as aerospace metal parts manufacturer. Manufacturers can use the real-time manufacturing data to improve overall productivity to meet customers' requirements.
To be the first to connect to the global club of MTConnect® and enjoy the advantage of thousands of powerful shop floor applications? Let's Campro IIoT.
ABOUT US
Research and design center in Taiwan, cross-trait synchronous manufacturing and production. Dedicates provide high-quality machine to customer. "Innovate, Quality, Service, Sincerity, Teamwork and Technology" are key advantages of CAMPRO.