NV-1280 Meets The Digital Technology Requirements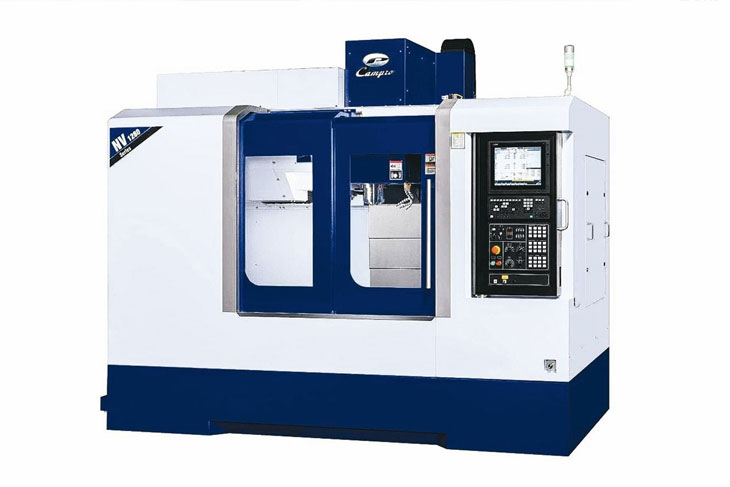 2019-03-13
2019/3/13 Economy Daily News (Taiwan)
Since established in 2003, Campro invests a fixed budget on developing new models each year. The team sticks to the purpose of research and innovation and upgrade the milling series to high-end performance to meet the market demand and trends of digitalization. There are lots of innovative designs to cut the cost and redundant process on NV series and increase output and benefits. At the biennial TIMTOS exhibition in Taipei, Campro's NV-1280 Vertical Machining Center won the TIMTOS 2019 Eminence Award in Research and Innovation.
The brand new NV-1280 was first published at TIMTOS 2019; it was born to meet market demand and the trend of the digital world. Understanding the customer needs before developing and proposing corresponding solutions to minimize the existing problems of the milling machines on the market is what Campro R&D team did to upgrade NV-1280 to higher-level performance and maximize the advantages. In addition to maintaining the original excellent performance, NV-1280 has outstanding achievements in high performance, high quality and intelligence.
The Y-axis machining application can meet various processing needs, and it can be equipped with 5-axis rotary tables and high application clamping unit, which made NV-1280 the first choice in molding industry. Therefore, Using 3D grid technology to carry out finite element and modal analysis through grasping the concepts of stability of fixed parts, light weight of moving parts to improve the accuracy of processing quality.
ABOUT US
Research and design center in Taiwan, cross-trait synchronous manufacturing and production. Dedicates provide high-quality machine to customer. "Innovate, Quality, Service, Sincerity, Teamwork and Technology" are key advantages of CAMPRO.