NT-208SY The Intellectual And Practical Approach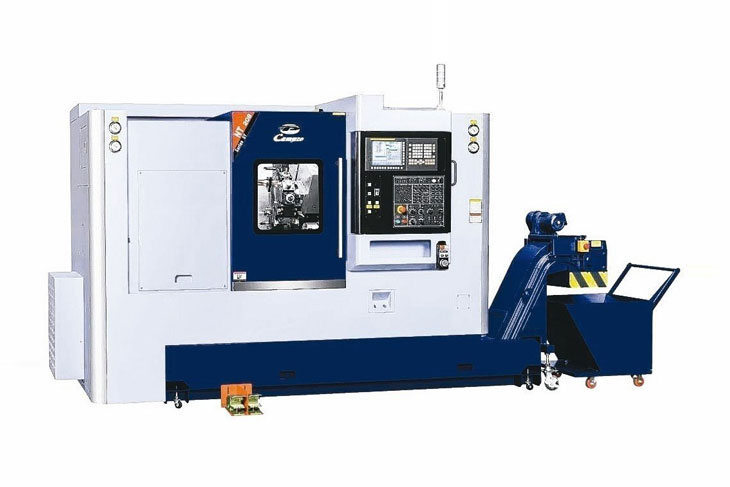 2019-03-13
2019/3/13 Economy Daily News (Taiwan)
The NT-208SY turning and milling machining center displayed by Campro Precision Machinery won the TIMTOS 2019 Eminence Award in Research and Innovation, which shows not only its innovative design, but also captured customers' attention on intelligence, practicality and marketability. This made Campro receives lots of orders and reaches more customers all over the world.
Also the machine cost-performance ratio in line with the market demands, NT-208SY were added with the smart machine elements, patents and creativities.
During the research and development process, the simulation model accurately predicted the static rigidity and modal shapes of the product to analyze the relationship between the input size and the output deformation with DOE and to seek the optimizing size. The two ends of the workpiece can be processed on a single machine, reduce labor cost and increase factory utilization.
In order to complete the structure of Industry 4.0, Campro Tooling Management System provides basic requirements of a smart factory. The IIoT System is equipped with error alarm and it can collect and build the machine condition via big data thereby optimizing the manufacturing accuracy and production outputs.
ABOUT US
Research and design center in Taiwan, cross-trait synchronous manufacturing and production. Dedicates provide high-quality machine to customer. "Innovate, Quality, Service, Sincerity, Teamwork and Technology" are key advantages of CAMPRO.